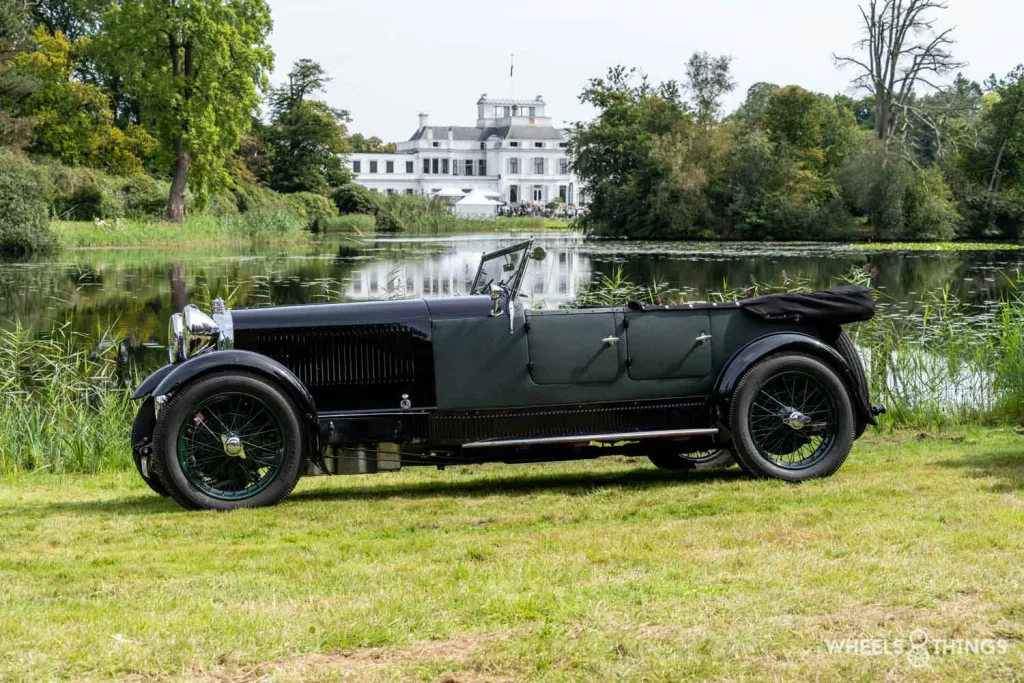 On Sunday 3 September, we headed to Soestdijk to visit the eponymous event Wheels at The Palace Soestdijk. Beautiful weather and a stunning location. What more could you want?
The theme this year revolved around past, present and future of the car.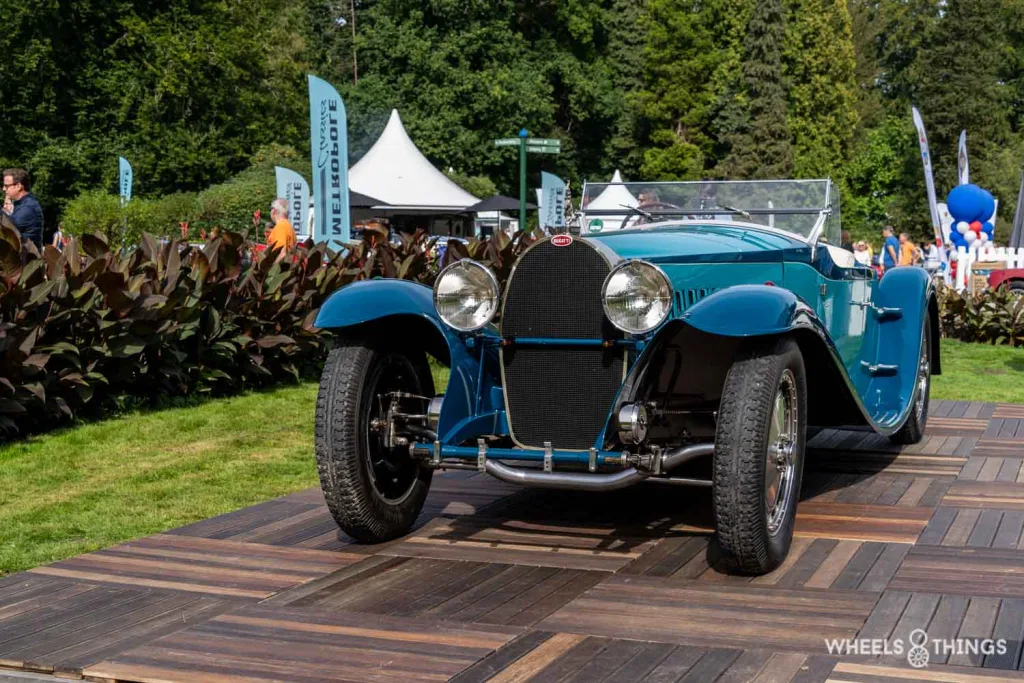 We saw cars over a period of more than 100 years. Take the 1914 Rolls-Royce Silver Ghost or the Bugatti Royalle (replica). Both icons of their era.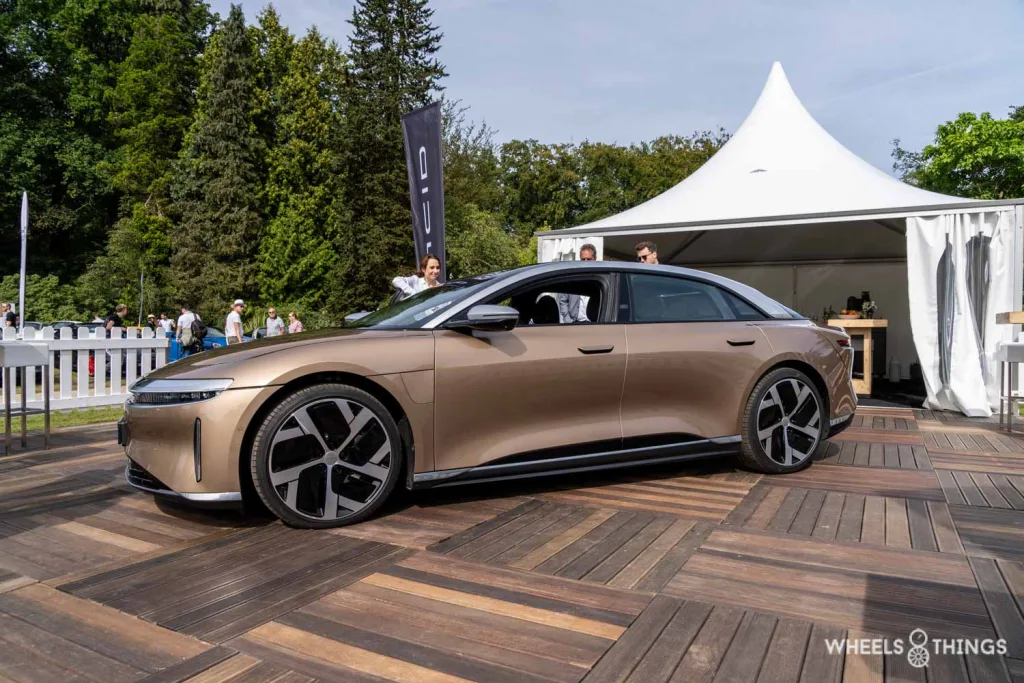 Then put the electric Lucid or a BYD next to that and you will know which one we will remember in 20 years….
Categories
The field in front of the Palace was divided into zones. So we found Roaring Twenties, 100 years of the Le Mans 24 hours, Controversial Innovation, Cabriolets of the 50s, Super Sports Cars of the 50s, Mille Miglia etc.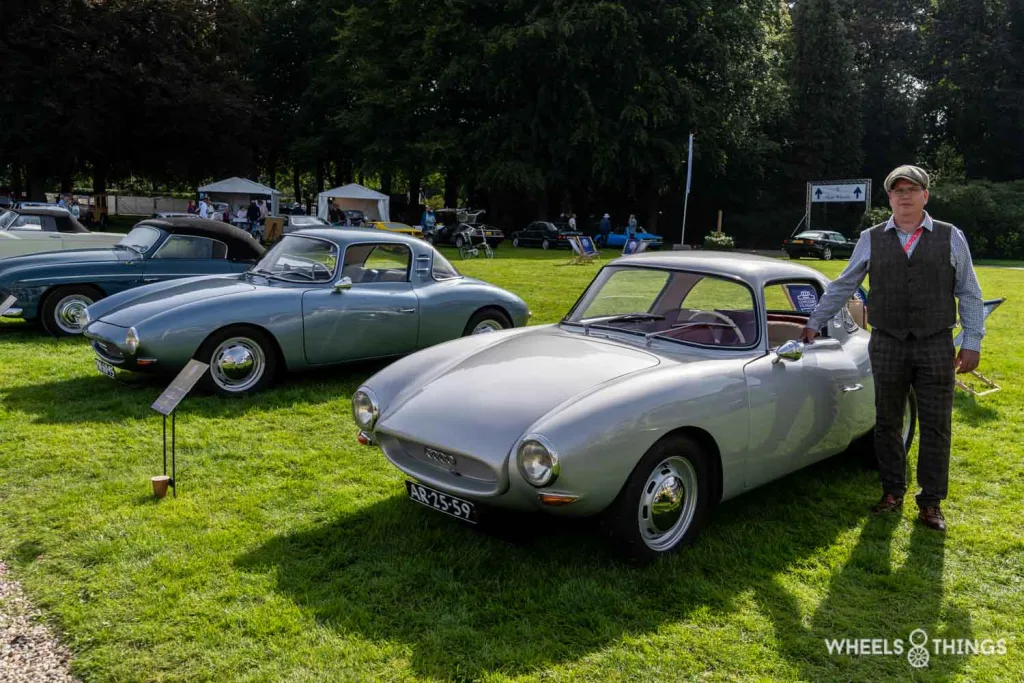 But it was the Unknown German Nostalgic category that caught our attention for some reason. Because it really doesn't happen that often that both I and Joris say 'we've never seen that one before'. This was a DKW Monza by Auto Union built on the chassis of the DKW 3=6.
This DKW 3=6 was very successful in the European touring car championships. As a result, two racing drivers went to work and developed a sporty bodywork for the 3=6. The ultra-light bodywork was made entirely of plastic and gave the little car wings. Total production stopped at just 75 units. To see two of them standing next to each other here in Soestdijk can be called exceptional. The owner therefore posed with some pride next to his gems.
Pre-War Sprint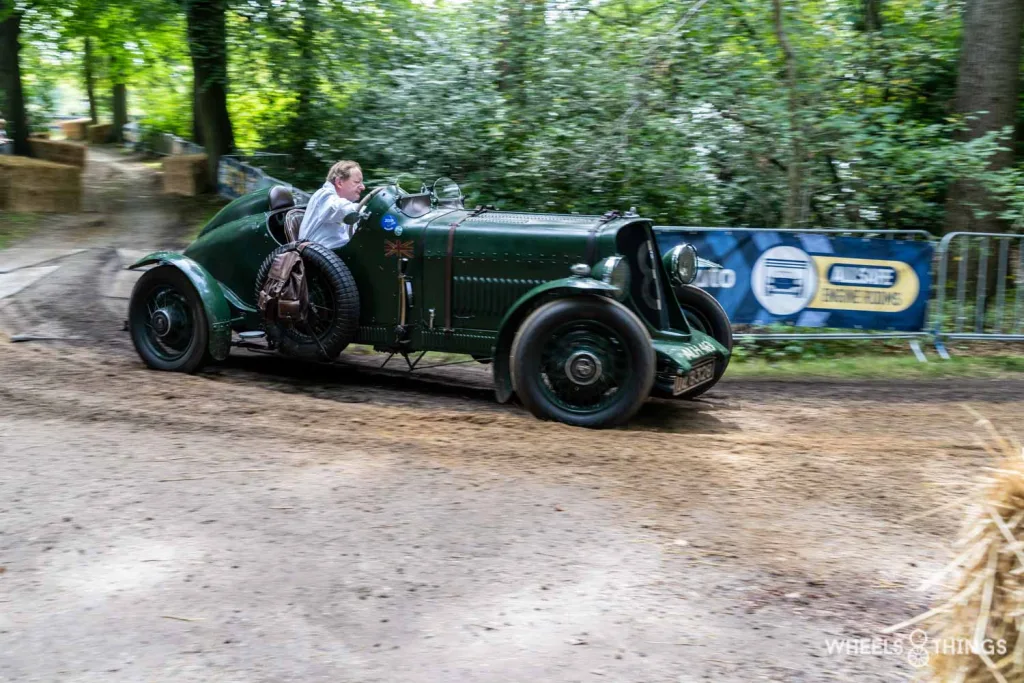 In cooperation with the Dutch Vintage Sportscar Club (DVSCC), a Pre-war sprint was organised again this year. The organisers called the sprint the most spectacular part of Wheels At The Palace. It was certainly nice to see those old machines being sent through the woods but, for me, there could have been a bit more pace.
Book market
About halfway through the domain, we came to a long avenue where all kinds of stalls were offering their wares for sale. These ranged from books to posters & photos but also clothes, hats and car memorabilia were sold.
Pedal car race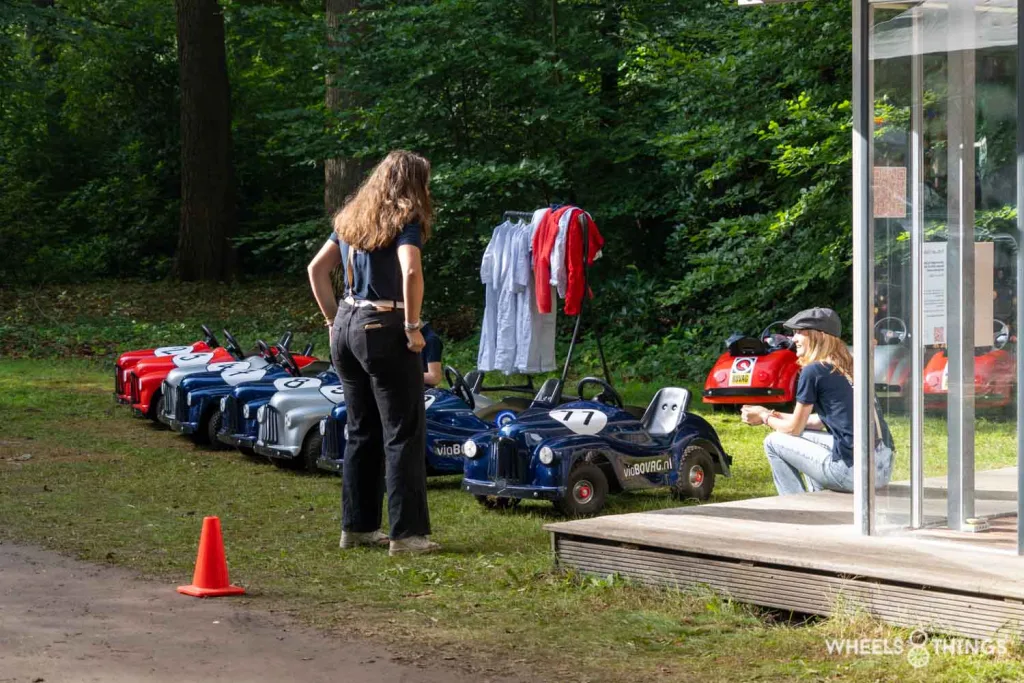 Little ones were also thought of as there was a real pedal car race. The age range was between 4 and 8 years and it seems perfect to get in touch with our mobile heritage at such a young age.
The Concours
When you are in the grounds of a Palace, it is almost inevitable that a Concours d'Elegance will be organised. So it was no different here. After an extensive judging of the cars during which they also had to be started, the points were counted. In this kind of concours, there are always several winners, otherwise it would be over too soon we think. So categories are used.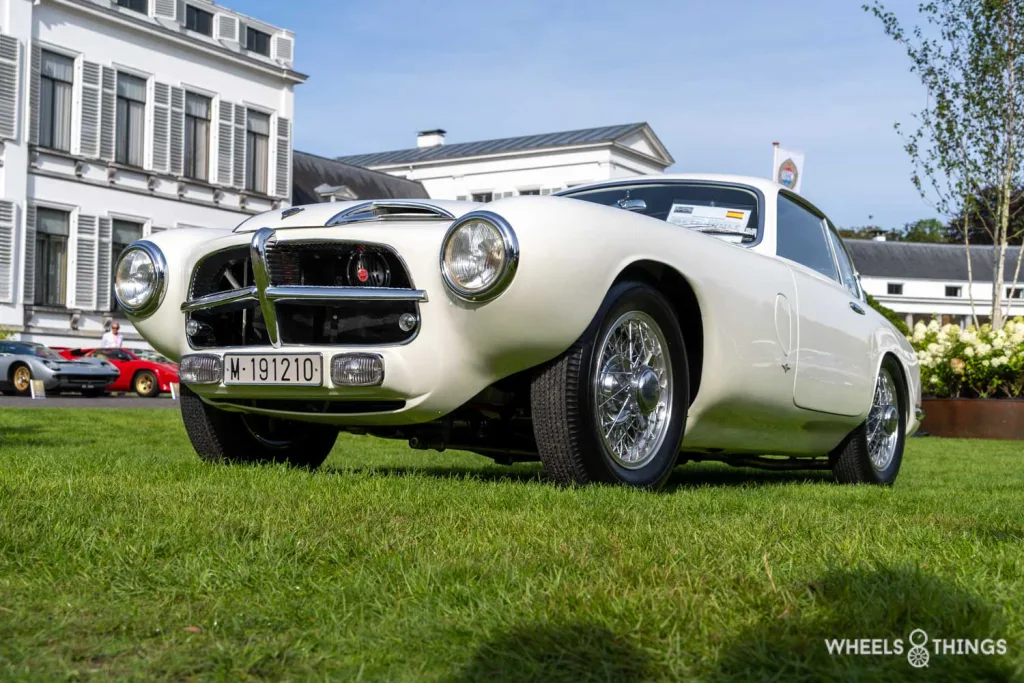 In the 'Best of Show' category, the 1954 Pegaso Z102 went with the honour. Also a deserved winner in our opinion. These Spanish cars are quite unique and very nicely lined.
The 'Best Preserved' award went to the 1957 Ferrari 250 GT Boano. And in all, there were almost 20 categories, too many to mention.
Art @ The Palace
It could be a standalone category. We were particularly struck by Ruben from Runoff. He draws your car or a car you like with unprecedented precision. Be sure to visit his website, young talents like Ruben deserve our attention.
60 years of Lamborghini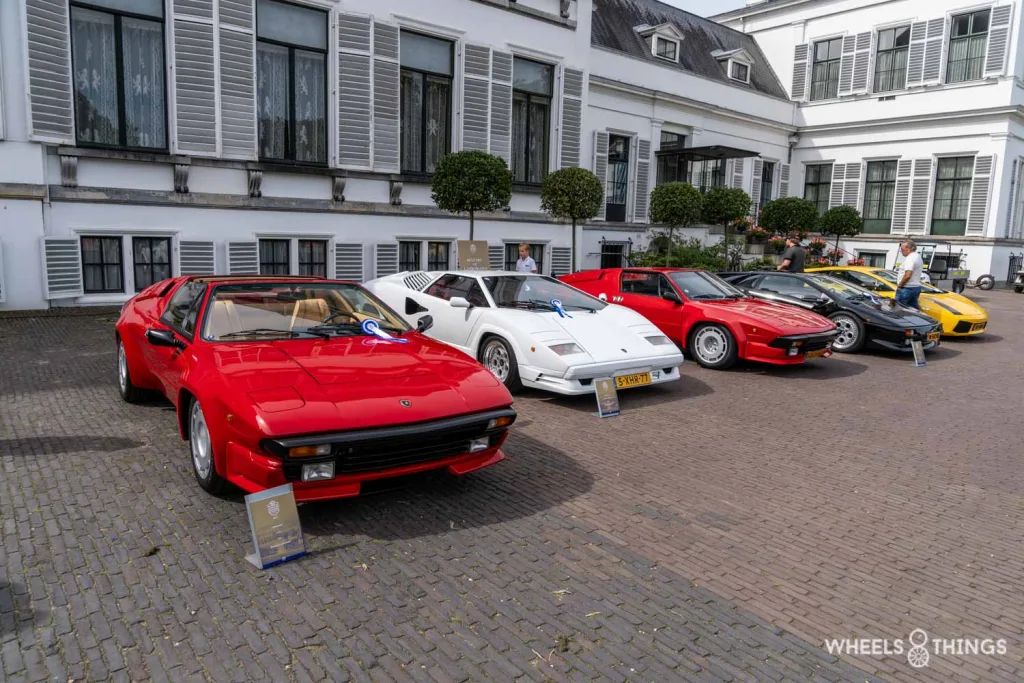 Every year it rains birthdays, and not just among your friends or acquaintances. In the automotive world, too, there is always a brand that has something to celebrate. Such was the case with Lamborghini who got to blow out 60 candles this year. As far as I know them all, I don't think there was a single model missing. They were all there and often even in numbers.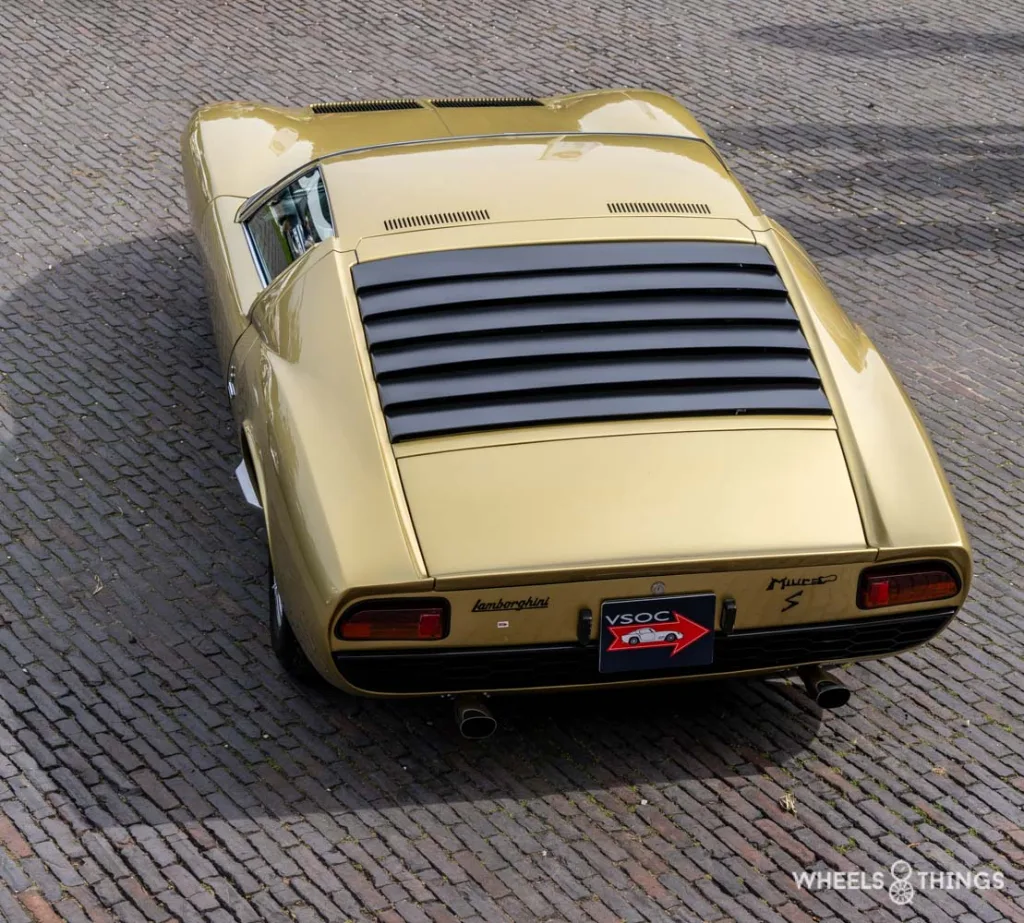 For me, the Miura still remains the most beautiful Lamborghini and perhaps the most beautiful car ever.
Airshow
At the time we visited Wheels at The Palace, there was a mini airshow going on. A number of aircraft were doing some fly-overs. I don't know much about aircraft so don't dare say what types they were. Since we are staying in the Netherlands, they could well be Fokkers.
Spyker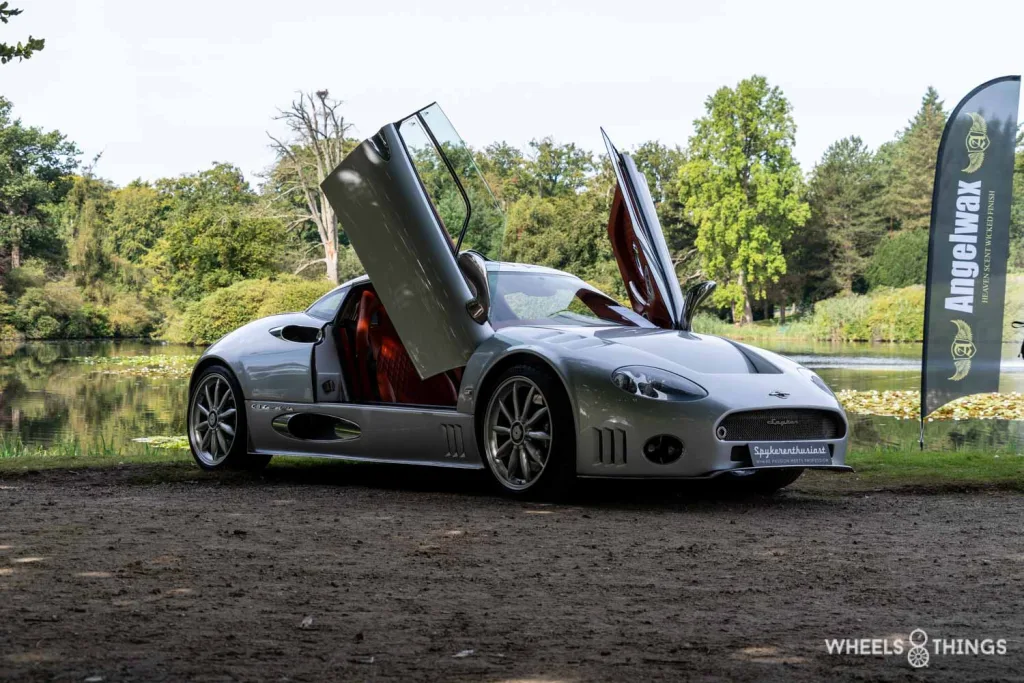 A fairly large delegation of cars from the lost Dutch car brand Spyker was present. We could learn that, in the meantime, there is a company that takes on the full service of Spyker cars.
It originated with Jasper as a hobby, as he owned a Spyker himself and had quite a hard time getting his car professionally maintained after the brand was discontinued. This gave birth to SpykerEnthousiast, which is based in the Netherlands. Meanwhile, they maintain and restore Spykers from all over the world at a very high level. They sell pre-owned Spykers and also have just about all the parts.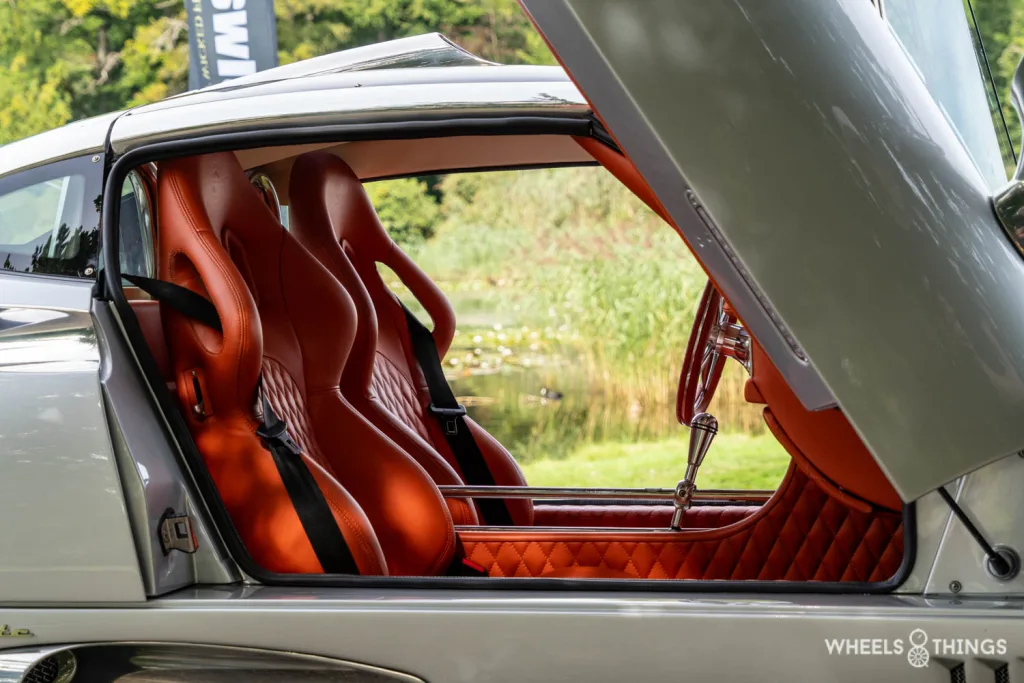 The Spyker story brings us seamlessly to Maarten de Bruijn.
DeBruyn Cars bv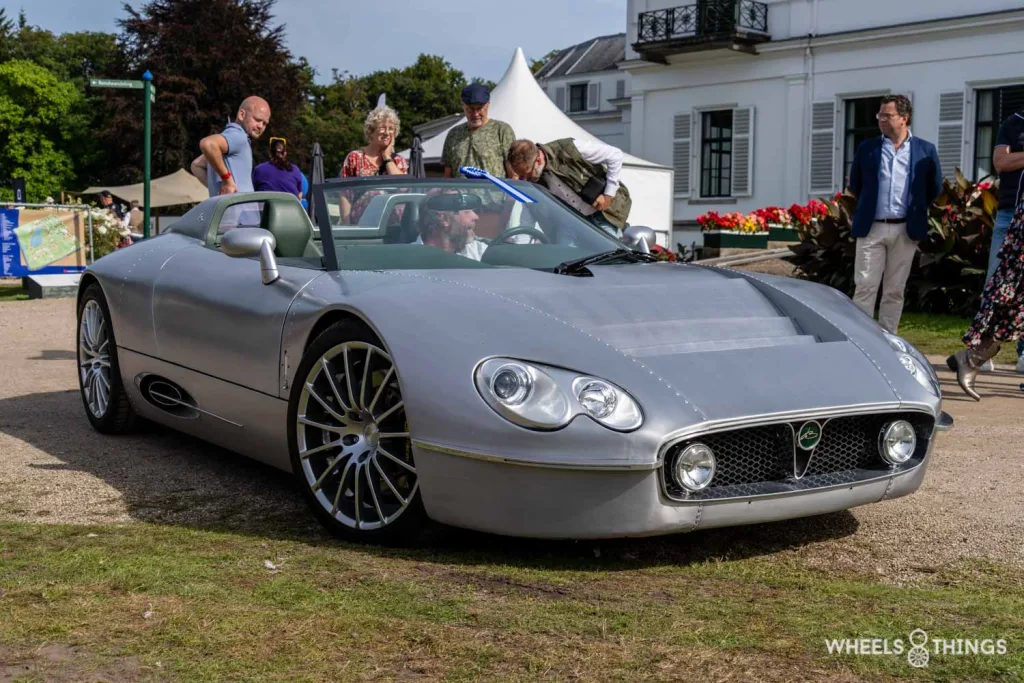 Maarten de Bruijn who was once behind the Spyker Silvestris has once again sat down at the drawing board and developed an entirely new car. This is a DeBruyn Ferox V8, a quirky completely hand-built sports car. The car features an atmospheric V8 and is housed in a handmade lightweight aluminium roadster. The Ferox V8 weighs a mere 1050 kg, combine that with a 500 hp 6.2-litre V8 and you know it will produce fireworks.
Maarten de Bruijn came to present his new creation here at the event itself. The car attracted a lot of attention and reportedly three have already been sold by now. We hope to come across them one day at some competition or even better on public roads.
Car dealers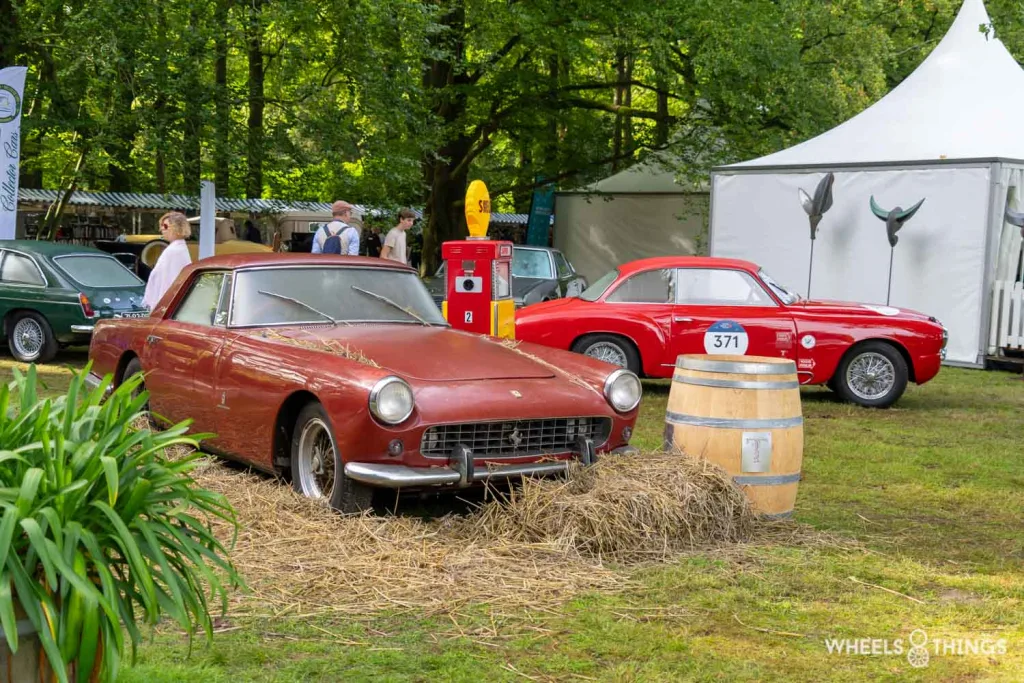 At the Wheels at the Palace event, a number of car dealers were present. However, it didn't really stand out which seems a perfect way for us. Sometimes we come to events where you actually see almost exclusively trade. Not that there's anything wrong with that lol but here this blended into the whole and that just feels a lot quieter.
Constructors
Admittedly to a lesser extent, but a few constructors also signed present. So we saw Volvo, Porsche, Honda, BYD, Lucid and numerous others. Most of them had really nice stands. The brands with a history in car building showed almost exclusively classic cars.
Conclusion
It was the first time we visited Wheels at The Palace and it really made us feel good. Also, the location is really top notch. We saw this before at the Classic Days when this event still took place on the Schloss Dyck domain. Unfortunately, they had to move to a car park which made the atmosphere completely different. But this is so not the case here and we hope they can stay at this location for a long time to come. It really comes highly recommended to go there, the parking and transport there and back also went smoothly so just our compliments to the organisation.
Be sure to visit their website.